A Hallmark Christmas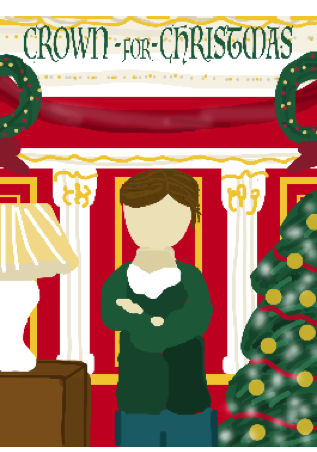 Hang on for a minute...we're trying to find some more stories you might like.
Hi, all! This review was supposed to be of a classic Hallmark movie, Crown For Christmas. Well, I started writing this article when I realized, why not review every single Hallmark movie ever made? I can do that in one article. So here I go!
Hallmark movie starts with vaguely beautiful Brunette played by a well known 90's actress that you almost forgot about. Brunette works in a bakery or for her dad or is down on her luck in the writing biz, whatever makes her feel relatable. As a matter of fact, Brunette just got laid off or she had to take a pay cut. How sad. Will things ever go her way? Where have I heard of that before? Oh, that's right, that trope is in Lucky in Love, Crown For Christmas, Love on the Sidelines, and Lucky Christmas.
On her way out of her workplace, Brunette trips and spills her coffee.. or she trips and drops her papers… either way, she trips. And do you know who's there to pick her up? You guessed it, some gorgeous hunk with blue eyes. If you squint, he looks like Chris Hemsworth. Brunette and Hunk make awkward but romantic eye contact with each other for a moment. The kind of eye contact that you can only find in a movie with hundreds of plugs from sponsors like that ten second shot of a Folgers tub. Hey! That reminds me of Lucky in Love, Crown For Christmas, Love on the Sidelines, and Lucky Christmas.
Anyway! Hunk and Brunette immediately hit it off. But they have secrets. Brunette is too nervous to tell Hunk that she lost her job and Hunk is too nervous to tell Brunette that he's… the Prince of Wales? Really? Okay.
So they go on a few dates, there's an adorable scene where they cook together in Hunk's gold-plated prince kitchen (yeah, Brunette isn't picking up the subtle hints). Things have been going hot and heavy for fifteen days now so they're ready to get married, naturally. But! They haven't met each other's parents! But this trope only happens in Lucky in Love, Crown For Christmas, Love on the Sidelines, and Lucky Christmas.
Brunette and Hunk (who's name is Henry II or something like that but we've established that our heroine isn't good with hints) go to Hunk's parents' summer home where Brunette receives a lot of hostility and passive aggressive comments for some unknown reason. Halfway through the awkward dinner, somebody slams his or her fork down on the table and asks Hunk if he truly thinks that Brunette is ready to marry a prince? Isn't that… like a Royal Christmas? …Crown For Christmas? A Royal Winter? Royal Heartstoo… Huh.
That dinner goes extremely poor and of course, Brunette is upset that her gorgeous boyfriend didn't tell her that he's a prince and that is totallyunforgivable. Who wants to date a prince? This is where it gets very sad. Pachelbel's Canon in D plays as you see Brunette cooking alone (mood) and Hunk sitting melodramatically in the dark as one, manly tear slides down his chiseled, sulking face. This scene is done really well in Lucky in Love, Crown For Christmas, Love on the Sidelines, and Lucky Christmas.
Christmas Day comes around and as the snow is falling, filling the streets and the windows, Brunette realizes that she can settle on a gorgeous, kind prince. Hunk realizes how insensitive it was to go around being a prince his whole life so he decides that he's willing to give up his crown for this woman. They meet in the snow where the first met. The completely unpracticed kiss they share is enough to make a grown man bawl his eyes out, it's enough to make anybody believe that you can get laid off and then marry a prince in a month as long as you just believe. It's a story of love and loss, comedy and tragedy… without any loss or tragedy. It's Hallmark, what do you expect?
About the Writer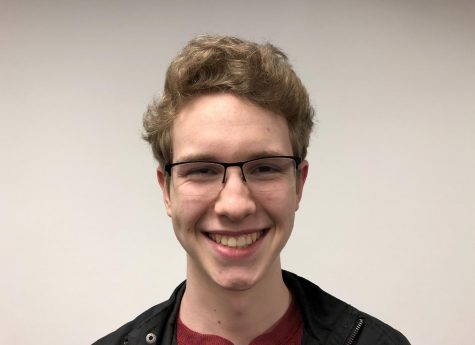 Sam Schaper, Staff Writer
Number of years on the paper: This is Sam's first year on the paper

Grade Level: 10th grade, Sophomore

Favorite part of Newspaper: "I like that it's...