Records and Relevance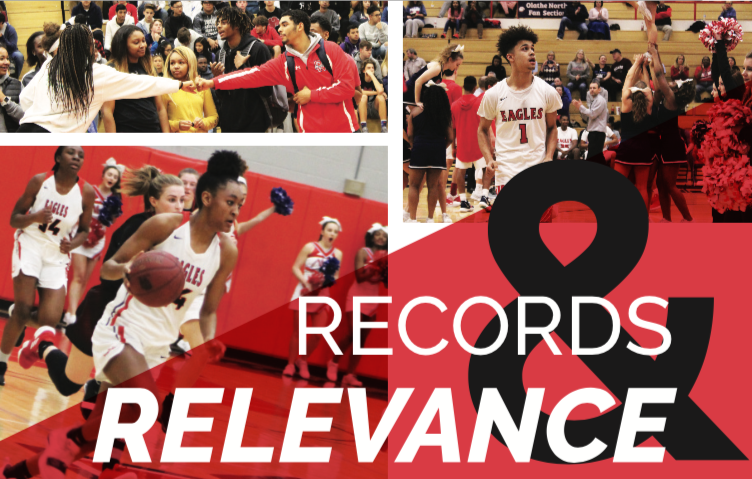 Olathe North boys basketball is elevated on the shoulders of a Senior leader with a knack for scoring. Tymer Jackson is breaking ankles and getting buckets game after game. The 6-foot 153-pound point guard does not appear like the machine he truly is, however looks can be deceiving. Opponents quickly realize that he has come to win, and no one can guard him. He ranks 17 in Kansas overall, and boasts an incredible average of 27 points per game. Jackson's best performance yet was breaking the single-game scoring record at Olathe North by putting up 47 points in a shootout against Shawnee Mission North.
Jackson was first team all-Sun-flower League last year as a junior. This year he is a nominee for the Kansas Gatorade Player of the Year.
"My favorite part of being on the Olathe North basketball team is representing my school," says Jackson. When asked what he has in mind for the remainder
of such a promising season, he replied, "My personal goal is to keep on breaking records and keep a high point average, and my team goal is to just win state."
Olathe North boys basketball coach Jeff Walton weighed in on his star point guard. "He is coming through in flying colors thus far. He is a scorer plain and simple." Walton also mentioned how Jackson has developed as a passer and as a team player which has really helped the team win close games.
It is clear that this season has a lot in store for the senior scorer and Olathe North boys basketball. As far as next year is concerned, Jackson plans on playing college ball, saying "My future plan is to go to a good division one school that offers me a full ride in basketball."
The other basketball program at North seems to have found an emerging star themselves. Junior Eylia Love is raising the stats in every aspect of her game. In an early season victory against Shawnee Mission North she put up an impressive double-double with 21 points and 10 steals. She also had seven rebounds and nine assists, leaving her just short of a triple-double. Against Gardner-Edgerton, Love scored 21 points, with six rebounds and seven steals. She clearly excels not only at scoring, but defending as well. She has had countless back court steals by pressuring opposing point guards. Love
has the exceptional gift of height and ball handling ability that makes it difficult for others to guard her, and easy for her to guard others. Nonchalantly, she accumulates blocks game after game; her capabilities put her in the spotlight for a big postseason run with her team. Love is a team player if there ever was one. "We get along with each other so well as a team and we are like one big family," she comments regarding her team. Her goals reflect this sentiment as well: "I just want to improve in all areas of my game… My goals for the team would be to have a successful winning season and to ultimately play in the state championship and win."
Off the court, Love works hard to balance her athletics with her academics. She is currently in four AP classes including AP Spanish V, as a Junior! Clearly, she sets the example of a student athlete for all those in her sport and in high school.
She, as well as Jackson, has warranted big plans for her career after high school concludes, saying "I hope to attend a division 1 college on a full ride basketball scholarship."
Students across the school should pay attention as these Olathe North basketball teams do great things with their special athletes. Games will be exciting and expect to see lots of fast paced offense and high-pressure defense. You do not want to miss Jackson and Love in action!
About the Contributors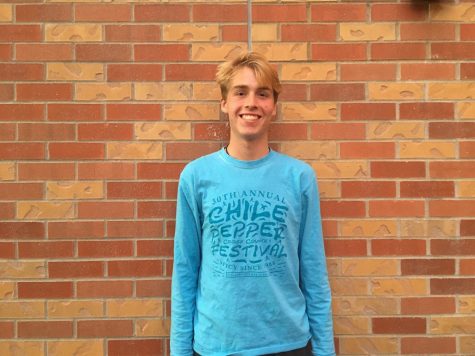 Cade Heikes, Staff Writer
Number of years on the paper: This is Cade's first year on the paper

Grade Level: 12th grade, Senior

Favorite part of Newspaper: "I'd probably says...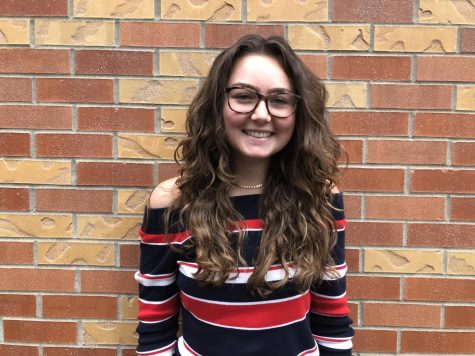 Abigail Miles, Co-Editor in Chief
Number of years on the paper: This is Abigail's fourth year on the paper

Grade Level: 12th grade, Senior

Favorite part of Newspaper: "Getting to...