Heard It in the Hallways
Your favorite article is back for the last time this year! Read below to hear several authentic and wacky, out of context quotes from your fellow Olathe North Students.
"When I grow up I want to be a Beyblade."
"My sister almost killed me with a brick."
"'Excuse me!' *Hiss*"
"I got hissed at by a girl in the hallway today."
"Wouldn't it be cool if they made flavored hand sanitizer."
"Honestly the antivaccinators are giving us an advantage right now."
"The school carrots are made out of beef."
"Honestly any guy who worships the devil is really hot."
"I'm going to slap you with the cookie cake that you bought."
"I knew that there was something wrong with her, she was wearing a Christmas shirt in February."
"I don't know if I can sleep in the dishwasher."
"How many karate chops does it take to boil water?"
"Why does that girl have a kitchen knife with a towel?"
"There hasn't been a good movie since Gnomeo and Juliet."
About the Writer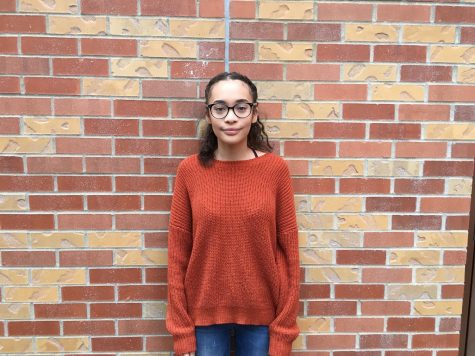 Jena Bright, Photo Editor
Number of years on the paper: This is Jena's second year on the paper

Grade Level: 12th grade, Senior

Favorite part of Newspaper: "Worknights"

Favorite...