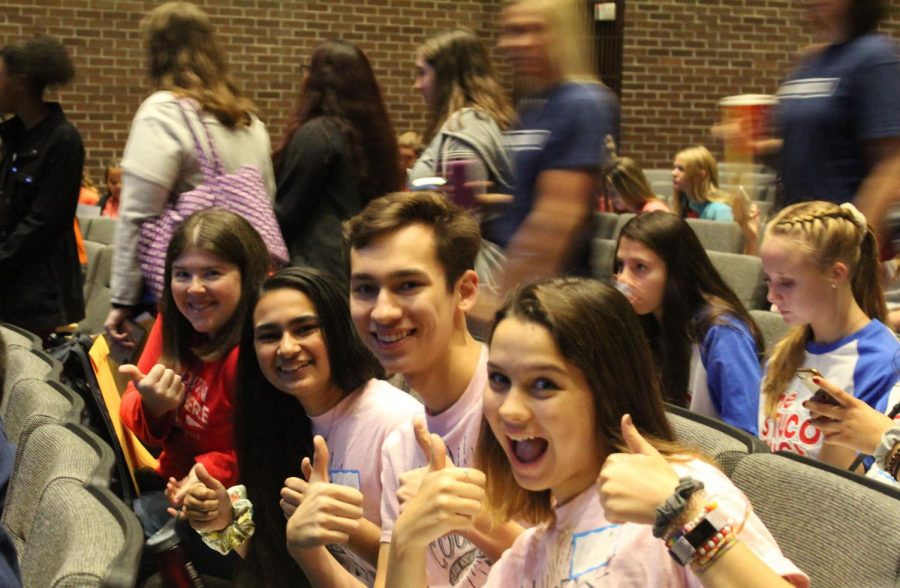 Sarah Montes
On Thursday October 3rd, four delegates from the Olathe North Student Council attended the Kansas Student Council regional conference at Olathe South.
During the conference students heard from Heather Schultz, a motivational speaker, on topics such as leadership, growth mindsets, and overcoming struggles.
Student Councils from across Northeast Kansas attended the event to collaborate and celebrate. This year's statewide StuCo theme was "leadership starts with you" which Schultz presented as leading by example in our own communities.
Community service officer Neha Sridhar described the event as "a good learning opportunity to work with and understand other student councils… in order to bring back new perspectives to North".