Hot Takes
We asked our newspaper staff what their favorite Halloween movie. Here are some of their responses.

"The Nightmare Before Christmas– it puts me in the perfect Halloween mood."
"Adams Family or Spooky Buddies because they are true classic."
"Halloween Town. It's just so good and the franchise is *chef's kiss*."
"Hocus Pocus periodt."
"Silence of the Lambs because Hannibal is cute."
"Duh Halloween Town. It's just good, how can anyone not like it? It's got that "spoopy" factor."
"I honestly don't know. I'm not a big Halloween movie person but that one scary episode of Suite Life of Zack and Cody is pretty fire."
"Best Halloween movie is probably Coraline? Anything made by Laika is pretty rad tbh."
"Halloween Town because I relate to Marnie, I would be the one to follow my grandma into a different dimension."
"Halloween Town. It is a cultural staple and if you haven't seen it you're too young."
About the Writer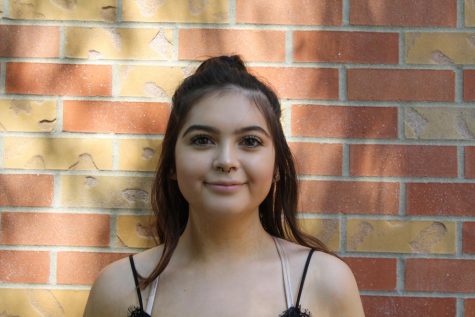 Andrea Martin, Advertising Manager
Number of years on the paper: This is Andrea's third year on the paper.

Grade Level: 12th, Senior

Favorite part of Newspaper: "work nights and...