New Coach Brings New Hope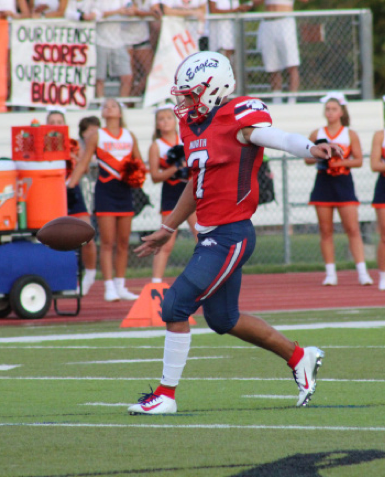 The 2009 Olathe North football went undefeated and won state during the 2009-2010 season. Starting undefeated, this years varsity football team is looking to do the same. With winning their first 3 games against Olathe East, Shawnee Mission North and Shawnee Mission West.
"If we continue to work hard and execute in practice like we've been doing, We should be ready for the State Championship in November," said quarterback Arland Bruce.
Since they made it to the sub state game last  year, the team has one goal in mind; Coming out on top, and with that comes injuries. One of the players that got injured was Laython Patillo. With a broken thumb, cornerback Laython Patillo is working hard to get back to 100%. In a physical sport like football a cornerback is one of the most physical position in football according to  Esquive.com. With that, staying competitive while getting back fully healthy is the goal.
"I will have to keep this cast on my arm for a total of two in a half weeks," Patillo said. Playing with a club on his hand, the top ten finisher in long jump as a sophomore,  Laython Patillo has developed into the player he is today.
"He's a very impressive athlete". Coach Baer stated, "He's got tremendous improvements in his speed and athleticism has developed." With his recovery time is improving, Patillo should  be back on the field with the cast off soon with catching ability visible. 
 Putting in the work in practice to competitively play on game days is essential to win games. The team is showing their ability and skills by beating Shawnee Mission North, Shawnee Mission West and Olathe East by sizeable leads.
With the perfect start of a perfect 3-0 season, the team is looking like they are in it to win it. With winning brings an ecstatic fanbase. This supportive fan base helps pump up the football team.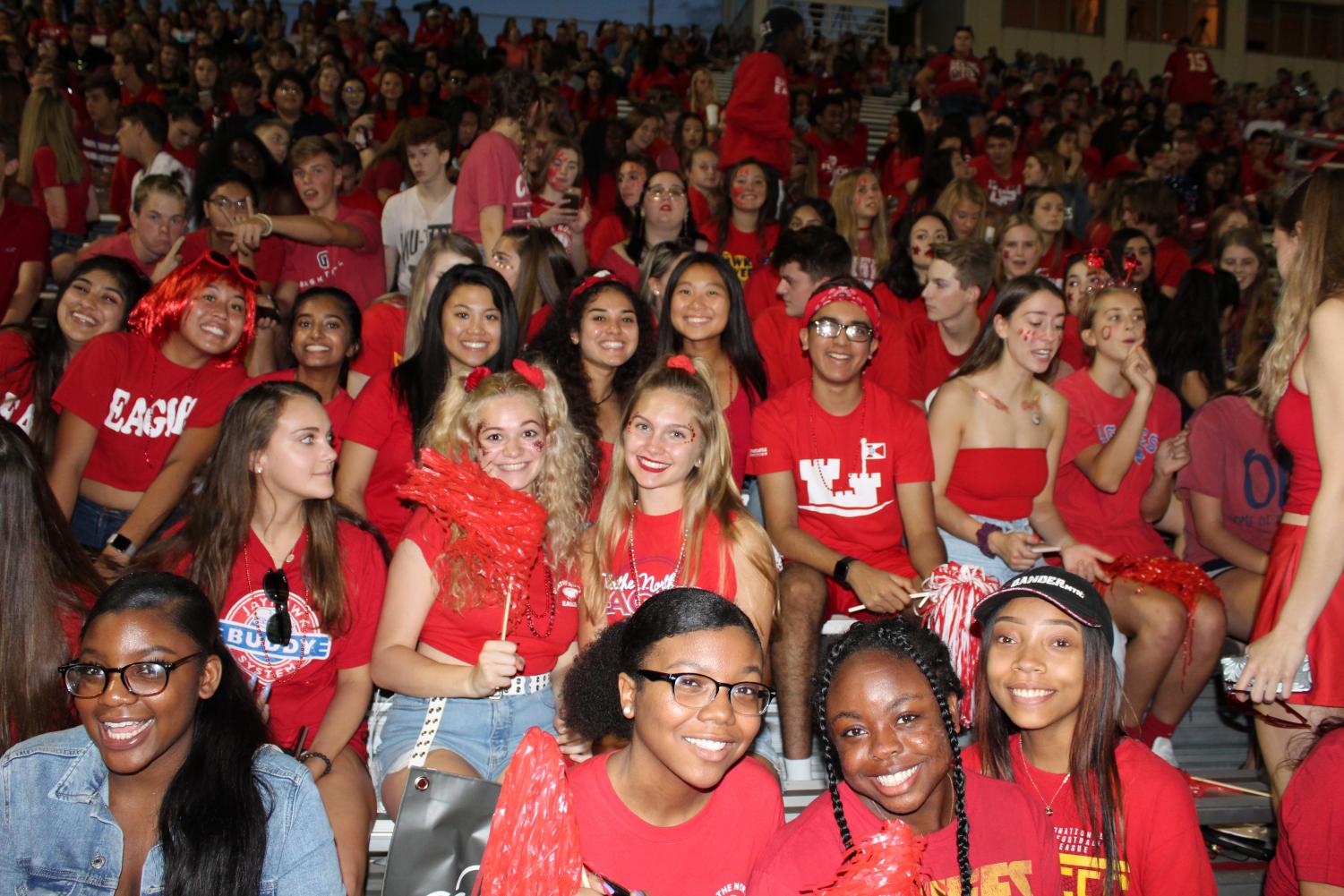 "It gets the team hyped and gets them going so we can have a successful game," Bruce said. 
It showed when they fans went to the away game against Shawnee Mission North and beat Mission 68-12.
The players appreciate fans showing up for each game. With this great start, the fans are excited to show up at each game. No matter if it's an away game or a home game. This supportive fan base helps pump up the football team. The players are appreciative that  fans showing up for games.
"The atmosphere is amazing," fan Jacob Danner said "it's good to be around everybody and we are all loud and pumped up." 
Whether the team is up or down, the crowd helps them keep going. Crowd participation could be the very thing that puts the team over the edge.
 The football team has been successful, with all the hype of possibly going to state, the varsity team hasn't failed to disappoint.
 "All is on the team's mind is winning state," Coach Baer said. The only vision this team has is making it back and ending the season victorious.
"We have really high expectations, we made it to the sub state game last year and lost by 2 points. Obviously at the end of the football season all but one team will be disappointed. We don't wanna be disappointed."