Eagles Starting off Strong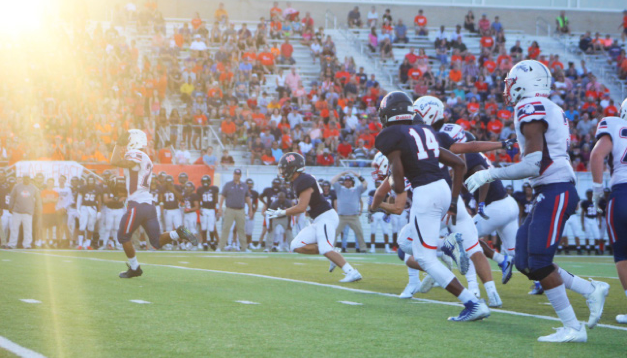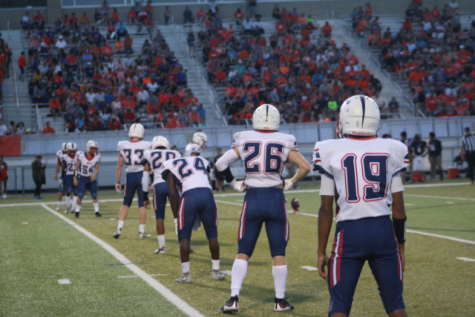 Football is one of Olathe Norths most competitive and popular sports. The ON football organization consists of three teams- The Freshman Team, Junior Varsity, and Varsity. Olathe North's Varsity Team started the season strong, winning their first game against the Olathe East Hawks 49-20.
"It's a lot of hard work, but victories like Friday (August 31st) make it all worth it. There is nothing better than having all the hard work pay off," says Head Coach Walter McCartney. The football players at Olathe North are very dedicated, meeting al- most every day after school to practice so that they can perform to the best of their abilities at games.
The Varsity team won the first two games of the season, the first against Olathe East on August 31st, and the second against Shawnee Mission North on September 7th. The Freshman team has also found early success, winning their first game against Olathe East on August 30th. The Junior Varsity team has also played well this season, winning their September 9th game against Shawnee Mission North 56-0.
According to the Varsity players, one of the biggest highlights of the season was the Varsity trip to Columbine, Colorado. The team left early Thursday Morning, played on Friday night and returned Saturday Morning. The trip was 4 hours longer than any previous trip. The final score was 48-12, although the team didn't win, they grew as a team and gained experience.
"We've been looking forward to this trip for a while now and we are really had fun and worked hard' says varsity nose guard Ethan Adams.
The Freshman Team is also motivated for the season and looking forward to more wins like their first game of the season.
"I love Football, it's one of the most energetic sports ever.", says freshman linebacker Kaden Gregg. "There's been a lot of standouts so far, but one of the best was when our freshman quarterback, Noah, made two kickoffs in our first ever game."
About the Photographer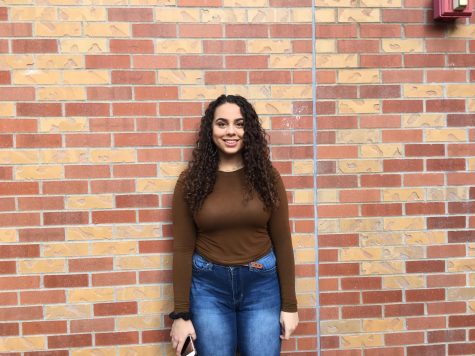 Lana Tarik, Staff Photographer
Number of years on the paper: This is Lana's first year on the paper

Grade Level: 12th grade, Senior

Favorite part of Newspaper: "I like the work...