Boys Soccer Brief
The Olathe North Boys soccer team, with a history of excellence, took to the fields of competition in August to start their season and show what they had done in the summer to find victory in the fall. The team is under head coach Michael Cox, assistant coach Mo Candy, junior varsity coach Bryan Croft and freshman/sophomore coach Luis Pinto. The coaches have a great standard of work ethic and have years of high level soccer competing and coaching between
the four of them. The student leaders include Captains Alejandro Garcia-Perez, Jesus Isidor, and James Wilson. The team's offense was led all season by top scoring striker Dennis Palacios.
The beginning of the season brought the team the majority of their success on their 3-10 record. The team started their year off with the anticipated, annual Friday night lights game against cross town rivals Olathe South. According to Senior and Captain Alejandro, North played their best game despite losing 1-2.
"We played really well as a team." He emphasized this above everything else.
This demonstration of teamwork has seemingly been absent in the games of recent, but that does not mean the boys do not give every game their all.
The atmosphere of the Olathe North boys soccer team is that of a family; they have what in the sporting world is called team chemistry. This term defines an abstract concept of knowing your brother who plays and battles next to you every game better than anyone else. Because of the time spent working and bleeding together you know what he will do: passes become crisper, good plays are strung together more often, a through ball is played perfectly without looking, and trust is always high.
North hopes to end what has been a hefty win drought by turning back to what makes them tick in the first place, teamwork and brotherhood. From these foundational roots of the sport, any post season goal is achievable with the right energy and belief.
Regardless of how the record looks in the end, this North team was one that could compete with any good team and always fought ferociously no matter the score of the game or any other circumstance that brought adversity.
About the Writer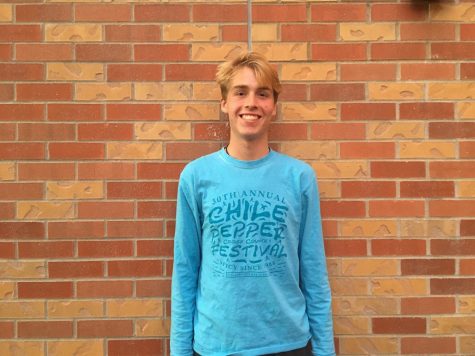 Cade Heikes, Staff Writer
Number of years on the paper: This is Cade's first year on the paper

Grade Level: 12th grade, Senior

Favorite part of Newspaper: "I'd probably says...