Roach Infestation
Roach Percussion takes over Olathe North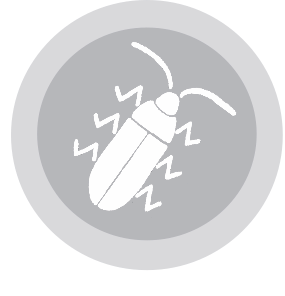 Roach Percussion has infested Olathe North with everything from T-shirts to water bottles. It was started as a joke with North's band but now you can't walk through the halls without seeing someone wearing a shirt or hoodie with the big, black cockroach. The company was founded by Akshay Shastri on July, 17 2018.
"I wanted to bring more attention to arts education, while also promoting a sense of student and school community. Roach Percussion was the perfect way to combine these two goals while also providing students the chance to get fun and affordable merchandise," said CEO Akshay Shastri.
Roach was started as a joke based on Olathe North's old assistant band director, Mr. Wickersham, whose friend had a company called Beetle Percussion. The name Roach Percussion was inspired by Beetle Percussion and it is also a stab at the amount of cockroaches that can be found in Olathe North.
"It was modeled off of an overpriced company, and I thought that Roach Percussion had a great ring to it," reported Shastri.
As a joke he made some different merchandise and it quickly became very popular in the school band. Starting as a bass line joke, it grew into a full-fledged trend.
The first items sold were T-shirts that came in over 50 colors. Company expansion has led to the selling of sweatshirts, socks, crewnecks, water bottles and sweatpants. They all come in a variety of different fabrics and font colors. Their most popular item is the $10 T-shirt. Their most expensive item is only $20 and the cheapest items are their socks that can be bought for only $5.
You can purchase any and all Roach Percussion gear online or on the instagram instagram page, led my social media coordinator, Vanya Shivashankar. The company also just got a new website where you can easily purchase any item in less than 5 minutes. Their customer service is also great; when Junior Alyssa McCue accidentally ordered the wrong color she emailed Roach and they quickly responded, fixing her order.
"Roach Percussion gives students something to be a part of, and our merchandise is high quality while simultaneously economical," Proclaimed Shastri, "This has been our goal since the very beginning and we're blown away by all the support we have received."
In an interview with Senior Roach enthusiast Will Funk we asked him why loves Roach so much. "I like it because I knew the old band director so I understand the joke around it and it's a fun little trend so why not get involved, Said Funk.
At the end of the year the company plans on donating their profit to the schools arts program.  "We have also been planning to donate profits back to the school at the end of the year to further fund the arts department and give students a chance and outlet for expression. It was never about the profit, but rather the opportunity to connect students and faculty all over Olathe North High School," stated the Roach team. They have a high regard for students and the arts.