Style Dupes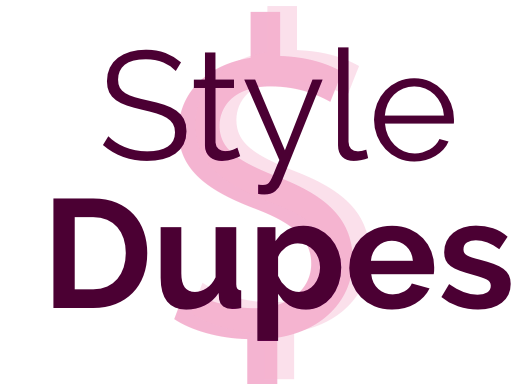 Hang on for a minute...we're trying to find some more stories you might like.
Some of today's trendiest items can be over a thousand dollars. As high schoolers we don't have the money to spend that on a belt or hat. We all still want to have that high end look but it'shard when the price is so high. I'm here to show you that's not the case and you can still have that look for less than half the price. It might not be exactly the same but who can tell the difference?
Gucci Fanny Pack
Gucci is filled with overpriced clothesand bags that no average high schooler can afford. No one wants to spend fifteen hundred on a fanny pack. That's crazy! You can buy one at Adidas for only twenty-five dollars that looks super fun and sporty.
Beanies
NEFF is a great cheap brand for high end beanies. All their beanies are well made and are as cheap as fifteen dollars. Their very comfortable and perfect to keep you warm through the cold weather. Their very popular with Celebrities like Emma Chamberlain and The Dolan twins who own many diffrent colors in the hat.
Teddy Jacket
Teddy jackets are all over fuzzy jackets.They are not only stylish their also verycomfy! Stores like Urban Outfitters have them for up to sixty dollars. Head to H&M and get one for only twenty. They look very similar to Urban and have the same cozy feel. H&M is very similar to Forever 21 in their variety of styles and trends but has a more mature look.
Balenciaga Sock Shoes
James Charles Signature Balenciaga sock shoes retail for seven hundred dollars. The shoes are made to help you running performance better, but most people use them for style. You can get them for only eighty at Steve Madden. Steve Madden is known for their trendy shoes so you won't be let down by this dupe.
Brandy Mellvile Top
Brandy Melville is known for their simple and vintage look but some other their basic tops can be over forty dollars. Most of their popular basic tops you can get for as little as fifteen dollars. "It runs under the impression that it's over priced, and honestly it depends on the item you get," said Senior Brandy owner Deprise Lons.
Gucci Belt
The Gucci belt is a popular Instagram mod-el item to own but they retail for over three hundred dollars. Target has an alternative that Junior Tessa Mozingo owns. "I've been asked multiple times if my belt is Gucci but I got it from Target," stated Mozingo. Tar-get's Dupe is very similar and only sixteen dollars.
About the Writer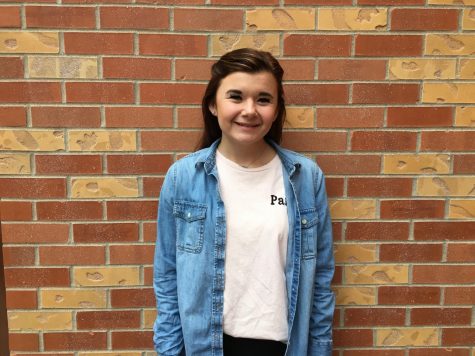 Claire Decatur, Staff Writer
Number of years on the paper: This is Claire's first year on the paper

Grade Level: 11th grade, Junior

Favorite part of Newspaper: "Taking pictures...