Cross Country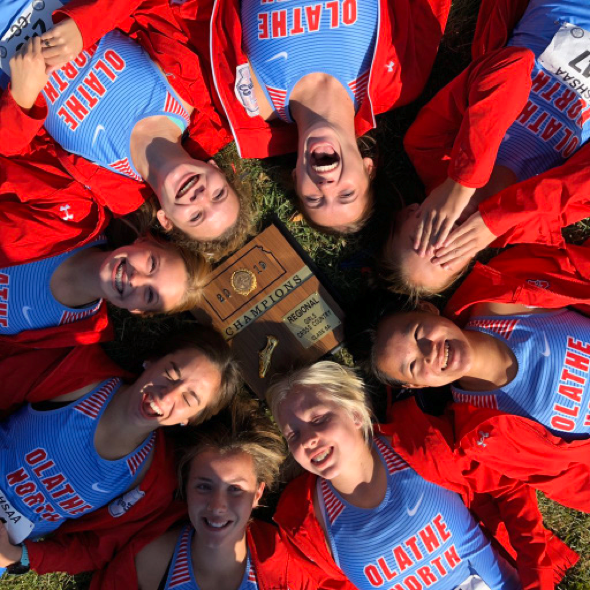 The Varsity Cross Country team attended the Sunflower League Championship at Rim Rock Farm in Lawrence on October 19th, competing against Lawrence Free State. Preparation and expectations to perform at a high level were the main priority.
"This season has been good," Freshman Ray Kosgei said. "I have improved a lot from the last meet."
The cross country team has drastically improved since the beginning of the season. With these improvements and success, the future of the team is looking bright, with scores improving with each meet. One of the reasons for this great ending of the season is the coaching staff.
"The season has been good because of the people in it and the good coaching staff we have. They are one reason we perform at a high level," Kosgei said
With underclassmen playing on varsity, the future looks promising. "We are looking forward to the future of this cross country team," Head Coach Levi Huseman said.
With the team's season ending, it has exceeded expectations. "The season has gone good, each meet we work to get better throughout each meet with hopes to get faster each race," Huseman said
With getting faster each race being the goal, the team has been able to accomplish that. With some runners improving there time by two minutes each race.
As the season is coming to an end, the team has enjoyed the season. "I have enjoyed this season and am excited for our last two games of the season," Huseman said. With two meets left to go the team is trying to end strong.
"With the great season this cross-country team has had, the team is looking to improve next year," Huseman concluded.