Democratic Debates
On October 15th, twelve democratic presidential candidates gathered for a nationally televised debate. The debate took place at Otterbein University in Westerville, Ohio, and covered topics from reproductive rights to gun reform.
It was the most crowded stage so far in the primary race, compared to twenty candidates spread over two nights in previous debates. Former Vice President Joe Biden; Vermont Sen. Bernie Sanders; Massachusetts Sen. Elizabeth Warren; California Sen. Kamala Harris; Mayor Pete Buttigieg of South Bend, Indiana; former Housing Secretary Julián Castro; New Jersey Sen. Cory Booker; entrepreneur Andrew Yang; Minnesota Sen. Amy Klobuchar; former Texas Rep. Beto O'Rourke; billionaire activist Tom Steyer; and Hawaiian Rep. Tulsi Gabbard all attended the debate, as they met the qualifications of having 130,000 individual donors and reaching at least 2% in four individual polls.
In past debates, Biden was attacked by the other candidates the most, as he was the front-runner in most polls. However, Warren has replaced him in the top spot in recent polls. Because of this, she was criticized more frequently than others on stage. Biden, Buttigieg, and Klobuchar characterized Medicare for All as unrealistic, forcing both Warren and Sanders to go on the defensive.
Publications like The Washington Post have claimed Warren and Sanders were the winners of the debate, while naming Biden the loser. This is due to Biden's frequent mix-ups; at one point he confused Iraq with Afghanistan.
It remains unclear how many candidates will remain in the race for the caucuses and primaries that start in February, but the main competition remains between Biden, Warren and Sanders, as they continue to be on top when it comes to polling and fundraising numbers.
The next debate will take place Wednesday, November 20th in Georgia, and will be sponsored by MSNBC and The Washington Post. All of the candidates who qualified for the October debate have qualified for the next one, except Castro. O'Rourke dropped out of the presidential race on November 1st, citing financial strain and poor polling numbers.
About the Writer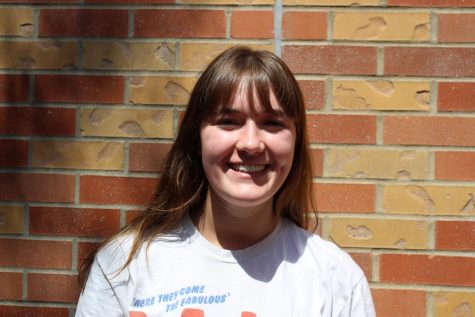 Abby Shepherd, Lead Editor
Number of years on the paper: 2

Grade Level: 12th grade, Senior

Favorite part of Newspaper: "I like interviewing and being able to meet new people"

Favorite...