New Deals On The Block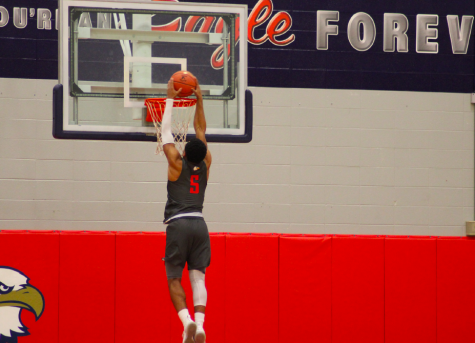 Tons of professional athletes make money off of their name, image, and likeness like Patrick Mahomes for example. Mahomes makes about 7 million dollars a year in just endorsement and is mostly known for his partnership with State Farm. When Mahomes was in college at Texas Tech he was never able to make endorsement deals off of their name,image, or likeliness or (NIL). However in September of 2019, that all changed.
As college athletics continues to grapple with popularity and money the implementation of a fair and balanced set of rules for student athletes to monetize their Name, Image and Likeness (NIL), the question of just how much money they could generate has been the subject of much speculation.
The NCAA has long prohibited athletes from accepting any outside money in an effort to preserve "amateurism",, the concept that college athletes are not professionals and therefore do not need to be compensated. This was the standard for college athletes before the NIL rules came into effect.
On September 30,2019, California passed legislation introduced by State Senator Nancy Skinner that will, starting in 2023, prohibit schools from punishing athletes who accept endorsement money while in college. On June 21, 2020 Supreme Court ruled against the NCAA in its appeal, making it clear that NCAA restrictions-including on NIL activity-could face serious legal challenges in the future. On June 30, 2021, the NCAA board of directors adopted a temporary rule change that opened the door for NIL activity instructing schools to set their own policy for what is allowed with minimal guidelines.
The next day, the new rules went into effect and athletes started signing endorsements minutes after.
Many athletes are rushing into endorsement deals like Remy Martin, a guard at the University of Kansas, who received a brand new car as part of a October 28, 2021 NIL deal with Crown Toyota.
Martin became the first KU basketball player to land a significant deal under a partnership led by a pair of former KU athletes who hope to be awarding thousands of dollars a month in NIL deals to KU student-athletes. The company recently announced that it had reached agreements to handle NIL deals for all 18 of KU' men's basketball players. Kusports.com interviewed Martin and he said "It didn't matter, as long as it got me from point A to point B."
Martin also told Kusports.com "Looking at this car right now, I am extremely grateful. It could've been pink and I still would be in that car every single day," Martin said.
More and more NIL deals are coming into play with young college athletes like Bryce Young, a quarterback at the University of Alabama. Young has made numerous endorsements from small companies but the biggest deal he has made is with the company CashApp.
The young quarterback has just secured the starting spot for the University of Alabama and despite this is still able to make all of the NIL endorsement deals. BleacherReport was able to interview Alabama Head Coach Nick Saban and here is what he said "Our quarterback already has approached ungodly numbers—I'm not going to say what they are—and he hasn't even played yet[….]It's almost seven figures. And it's like, the guy hasn't even played yet. But that's because of our brand."
Not only are the players making money off the image of their school but also by family name. This happens to be the case for Hercy MIller.
Miller, The son of rapper Master P, has signed one of the biggest endorsement contracts without even playing in college yet. Miller is committed to the University of Tennessee to play basketball. The 6 foot 3, 160 pound point guard out of Minneapolis will make 2 million dollars on a deal with Web Apps America, according to his father.
TMZ Sports was able to interview Hercy Miller and MIller said"I signed a deal with an American technology company. Like my dad said, it's a blessing.
Before the NIL rules came into effect Miller and Web Apps America were still negotiating a deal but could not finalize it until further NIL rules came into effect. "The deal had been in the works for some time, but he was waiting on various NIL rulings to make it official." TMZ Sports said.
Olathe North Student Remy Cronkite believes that college athletes should be able to sign NIL deals with companies. "Yes, I fully believe college athletes should be able to sign endorsement deals no matter what company it is. It can really help build a player's character and also affect the player for the rest of their career," Cronkite said.