Not Running ON Empty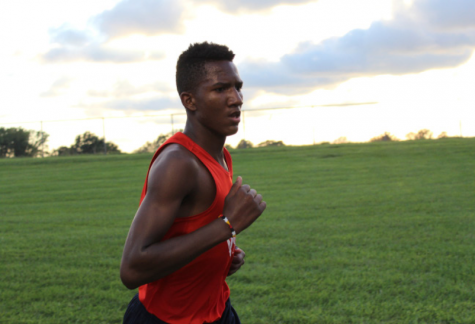 Running for miles with- out stopping, not having timeouts or halftimes, and pushing oneself to their limit. These are all things Olathe North's Cross Country team achieves, all while having fun and building a team.
This year, the Olathe North Cross Country Team began the season by sweeping places 1st through 3rd in the first Girls Junior Varsity Team race on September 1st. The Boys Varsity team also placed and won medals on September 1st and C team won additional medals.
Coach Kimberly Dicus has been a Cross Country Coach for 10 years. "We are a really welcoming and no-cut sport, it's a great way to condition for other sports in the future," she says.
"To me, the hard practices are always worth it when you're sprinting across that finish line. It's especially rewarding when you get a new Personal Record," says Kira Almsberger, Freshman Cross Country runner.
The team also had a Twilight Meet at ODAC on September 9th where they placed 1st, beating 15 other teams. "The Twilight Meet is really special and unique to us since it takes place at night," says Dicus.
When Brian Beach, Varsity Cross Country runner, was asked about the Twilight Meet he said "We beat St. Thomas Aquinas at the Twilight Meet, and it meant a lot since the competition was really good."
Brian went on to say that running at meets like the Twilight meet makes it worth all the practices.
More events the team is looking forward to include their upcoming trip to Minnesota, and the National Qualifying Meet at the end of the year in South Dakota.
About the Contributor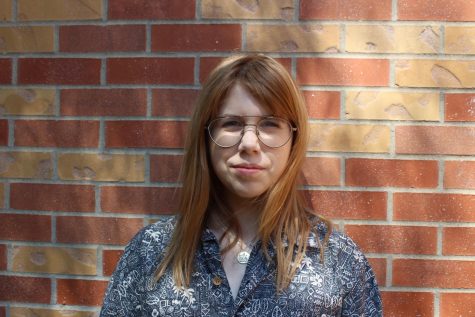 Hayley Adams, Staff Editor
Number of years on the paper: This is Hayley's first year on the paper.

Grade Level: 10th, Sophomore

Favorite part of Newspaper: "Work nights [are]...