Currently Trending
Check out the inside scoop on all the current trends from October 2018!
Birkenstocks
Birkenstocks came out in 1960 and have since made a huge comeback as of 2017. Birks are one of the most popular sandals in the US and are around $100 per pair. The shoes have two belt like straps on the top and come in many colors. If you look around you'll see a multitude of girls and guys sporting the trendy shoe.
Scrunchies
Through the years, scruniches have come a long way. The most popular accessory for iconic hair styles in the 80's has made a huge comeback. The cute colored, fun designed pieces make it easy to put your hair up and are perfect for a pop in your everyday style.
A Star is Born
A Star Is Born has turned into a classic mov-
ie, the 4th version starring Lady Gaga and Bradley Cooper came out this October. The movie is a drama and romance, complete with the behind the scenes of stardom, the darkness of life, and the joy of finding love. The film also features a soundtrack with songs that have been topping the charts.
Ariana Grande
Ariana Grande has been on the radar for many things lately such as her new album Sweetener thatcame out in August of 2018. The songs "No Tears Left to Cry", "Breathin", and "God is a Woman" have been top hits. She is also popular right now for her recent break up with former fiancé and SNL star, Pete Davidson.
Miley Cyrus Eyes
The Miley Cyrus big blue eyes meme has become popular on the internet this past month. It hasbeen passed around from platform to platform with people taking their own spins on creating a joke to match the humorous picture. It is promised to make you laugh, or at the very least, look into her eyes for a
Jean Skirts
Jean skirts have been a fashionable item
that has been common among many people for a while, but as of right now, it's hard to go a day without seeing one. The versatile piece goes with almost everything, dressed up or dressed down, and is guaranteed to attract compliments.
To All the Boys I've Loved Before
The book To All the Boys I've Loved Before
by Jenny Han was made in to a movie by Netflix. The movie came out early August and has blown up since. It stars newcomer Lana Condor and teen heartthrob Noah Centineo, who play Lara Jean and Peter Kavinsky, two teens trapped in a fake relationship that turns into love.
Travis Scott
Travis Scott came out with his third albumAstroworld in August of 2018. The album blew up and even spent two weeks at number one on the Billboard charts. The album features vocalists such as Drake, The Weekend, 21 Savage, and Quavo. Some of the albums hits include "SICKO MODE", "STARGAZING", and "BUTTERFLY EFFECT".
Cardi B
The former reality star Cardi B has quickly be-come a well known rapper. Her first big song "Bodak Yellow" came out in 2017 and she's had many hits since such as "I Like It" and "Finesse" with Bruno Mars. She recently had a baby named Kulture with rapper husband Offset and was also involved in a controversial fight with rapper Nicki Minaj.
Shane Dawson Series
Youtuber Shane Dawson came out with two series on his Youtube channel that broke the internet. His first one was The Secret World of Jeffree Star, reaching over 27 million views. The second series, and the most recent one, was The Mind of Jake Paulwhich received 22 million views and caused controversy within the Youtube community.
About the Writers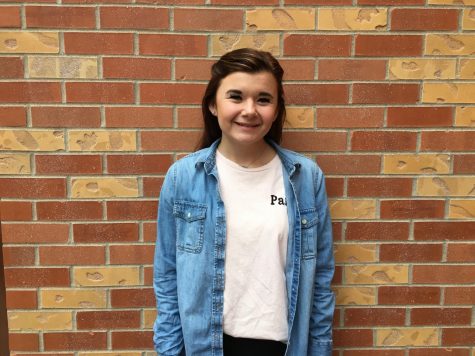 Claire Decatur, Staff Writer
Number of years on the paper: This is Claire's first year on the paper

Grade Level: 11th grade, Junior

Favorite part of Newspaper: "Taking pictures...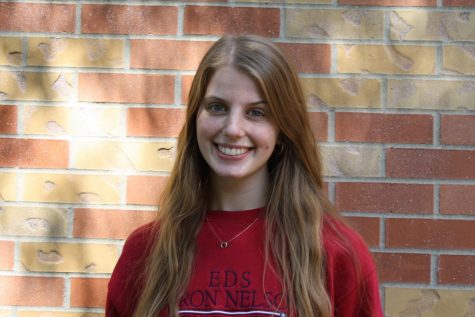 Kalley Jurgielski, Staff Editor
Number of years on the paper: This is Kalley's third year on the paper

Grade Level: 12th grade, Senior

Favorite part of Newspaper: "getting to work...