Ms. Zongker Spotlight
Ms. Zongker overwhelmingly won the vote for this week's staff spotlight for her dedication to the Olathe North community.
Deirdre Zongker has been teaching English at Olathe North for twelve years. In addition to teaching AP Literature and Composition and Distinguished Scholars Language Arts, Ms. Zongker is the sponsor of the poetry club and the senior class, as well as being the co-facilitator of Distinguished Scholars. This year Ms. Zongker also opened the first writing center at North called The Writers Nest.
Surprisingly, despite her obvious passion for her students and the subjects she teaches, Ms. Zongker has not always been a teacher. Before she taught, she worked in media relations for the Federal Labor Department and later as a computer programmer. These jobs did not fulfill her, and they ended up feeling like they were "rotting [her] soul." She said she had always wanted to be a teacher, so she "just did." Ms. Zongker's favorite part of being a teacher is her students, which is quite evident to anyone who has her as a teacher.
Paiton Staith, a junior who has Ms. Zongker for Distinguished Scholars, described Ms. Zongker's teaching style as "more like a guide than a teacher." She describes the class as "very support based," giving students more "freedom to explore their own personal style."
Jolly Patro, a senior in her AP Literature and Composition class, also described Zongker's class as an "open discussion environment." Jolly's favorite part of the class is how Ms. Zongker gives them the freedom of choice, but still "makes ways to bring the whole class together."
About the Contributors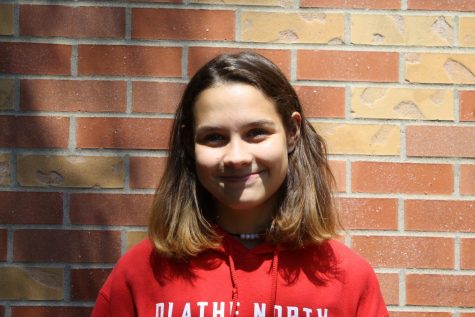 Bailey Flanagan, Online Editor-in-Chief
Number of years on the paper: This is Bailey's second year on the paper.

Grade Level: 11th, Junior

Favorite part of Newspaper: "work nights and...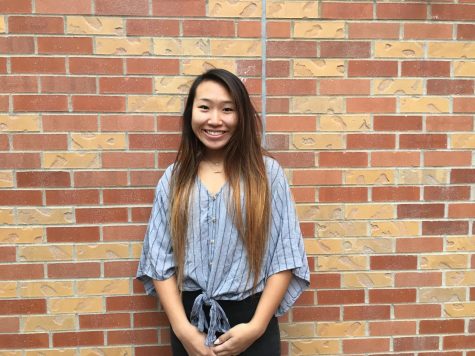 Hailey Kitivoravong, Staff Photographer
Number of years on the paper: This is Hailey's first year on the paper

Grade Level: 11th grade, Junior

Favorite part of Newspaper: "I love the energy,...