Hot Takes

We asked our staff what they thought was the best Valentine's Day candy. Here are some of their responses.
"Conversation hearts because it makes me feel loved."

"free candy that

people give you

because free food

is always

good."

"Definitely not

conversation hearts. Sweet Tart hearts or chocolate is

the best."

"Russell Stovers heart- shaped-box candy because they are

seasonal and nice-

quality boxes."

"Chocolate covered strawberries are the best. Fruit + candy = healthy, but

also tasty."

"Chocolate covered strawberries: cute, tasty, and

romantic."

"Chocolate

covered

strawberries. Only milk chocolate,

though."

"Hershey's Kisses, hands down."

"A good ole box of chocolates because it truly screams

Valentines

Day."

"Russel Stovers

Truffles."

"Chocolate – easy to find and has the

most variety."

"Chocolate; it's easy to eat and easy to find."
About the Writer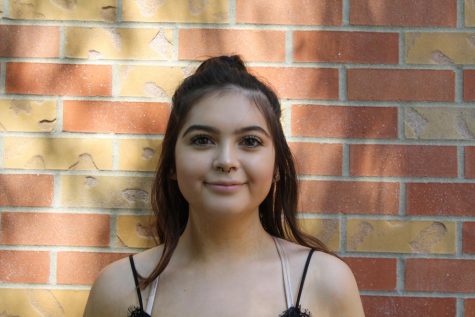 Andrea Martin, Advertising Manager
Number of years on the paper: This is Andrea's third year on the paper.

Grade Level: 12th, Senior

Favorite part of Newspaper: "work nights and...