Directioner vs. Rusher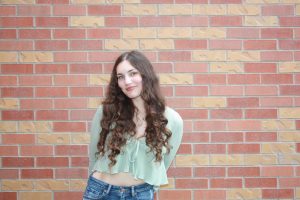 One Direction, like every other boy band, had a way of making you feel special, successfully wooing a generation of girls with their five studio albums. Without One Direction, bands like Big Time Rush would not have been successful. 
The British boy band was put together in 2010, with the five boys being 16-18 years old, and attracting substantial attention from young girls. Big Time Rush consisted of four men between 19-20 years old. They cannot classify as a boy band; they are a man band. 
One Direction grew with their audience, offering a more mature and unique sound with each record, and listening to the difference between tracks on "Up All Night" and "Made in the A.M." clearly illustrates this. This is more than Big Time Rush can say, as they released the same stuffy, autotuned pop sound on each track. 
The British boy band knew how to hit every emotion in their music, offering every genre, helping it remain relevant to me as a seventeen year old girl just as much as it had when I was eleven. They produced a variety of music for me to grow up to, guiding me through adolescence. 
I asked history teacher Brent Schulte if he considered himself a One Directioner or a Big Time Rusher. 
"Well, I don't know what the second one means, so I'd say I'm a One Directioner," said Schulte. 
I asked Schulte how he knew about the band, considering they went on hiatus seven years ago. 
"I had many students whip out merchandise with their [One Direction]faces on it, like folders and notebooks. I also remember the tragic day Zayn or Zan left. I don't know his name." 
One Direction has three sides: rock, sad, and sexy. 
You can see their rock side displayed in "Rock Me", my angst anthem at the ripe age of 9, their sexy side in "No Control," ("Waking up/Beside you I'm a loaded gun/ I can't contain this anymore/ I'm all yours I got no control, no control." It's right there). They also offered plenty of songs to cry to, such as "Over Again" and "Truly Madly Deeply." 
Do I love "Boyfriend" by Big Time Rush? I deeply do. I will give them props, it is quite a catchy song. However, even with how well that song graces my ears, I still have to give the best "Boyfriend" title to Justin Bieber. Even when I'm complimenting Big Time Rush, they aren't number one to me. 
The inevitable boy band battle royale surely divides us all, so make your allegiances clear.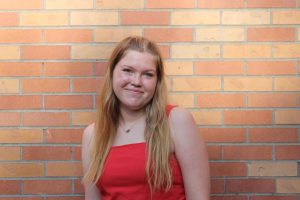 Are you a Directioner or a Rusher? As some of you may know, Big Time Rush has made a comeback! I attended the Big Time Rush Forever Tour on July 30th at the T-Mobile Center. Many people grew up watching the Nickelodeon tv show Big Time Rush, including myself. The show was a heartfelt comedy about the boy band we all know and love, and their return was very exciting for those who grew up with Big Time Rush. 
Nostalgia can hit hard as you get older. Maybe you see an old video or hear a song that you used to know every word to. A lot of people would say that's what Big Time Rush is for them. BTR has three albums and multiple Singles and EPs. When teens today think about or bring up BTR, they most likely will think of the song "Boyfriend'' because it is still popular to this day. Open TikTok and the song will be on the For You Page. BTR also has many other songs that are incredibly and beautifully written, such as No Idea and Confetti Falling. 
The thing that makes BTR's songs so powerful is that all four members of the band work together to write each song, which makes the song fit their voices perfectly and the lyrics more relatable and special. 
Big Time Rush came into our lives in 2008, the television network Nickelodeon created a TV show about a boy band. Kendall Schmidt, Carlos PenaVega, James Maslow, and Logan Henderson were chosen to be the boy band in this new creation, and instantly became best friends. They filmed season one and it was a hit. The four guys realized they all loved being a band and writing music, so they decided to become a real band with concerts, tours, music, and all that boy band press. "We were a hired band, a hired cast, a hired tv show, but then after the first season, the four of us were like, let's really do this…we took control, we can actually sing, we can actually write, we can actually dance." PenaVega said in Big Time Rush's interview on the Zach Sang Show. 
Fellow Boy Band One Direction was very popular, but broke up in 2015. Directioners still listen to their music because they are holding onto their childhood and hope they may make a return. 
The Big Time Rush boys have stayed in touch and remained close friends even through their hiatus. All of the members are uncles to Penavega's kids, all of the guys' significant others are best friends, come to their shows, and get together for dinner and vacations. Big Time Rush has been creating a fan base since day one. The kids that watched their show when it first aired are now adults and still supporters. At the BTR concert in July, James Maslow asked how many shows people had been to. Some people raised their hands to go to over 10 of Big Time Rush's shows. 
While their original fans still support them, over the years, there have been many new Rushers, even in their time off. In 2021, the TV show Big Time Rush was added to Netflix. This brought in lots of new fans. This helped when Big Time Rush decided to relaunch and start making new music. They have gained many new fans as they keep releasing new music. Big Time Rush's new Spanish EP Dale Pa' Ya has even been trending on TikTok with a dance. 
One Direction was formed in 2010. Though their fan base is not as big or old as Big Time Rush, , One Direction and Big Time Rush share some fans. A lot of teens, including myself, grew up watching and listening to both bands. Both music groups have even shared that they support the other band and love cheering each other on. 
One Direction came to the Big Time Movie premiere in 2012. At the red carpet, the boys of Big Time Rush were telling a reporter about all the amazing songs and success One Direction has had. In an interview with Popstar! One Direction states that their favorite Big Time Rush's song is "Music Sounds Better With You" and then goes on to sing it, which a bunch of fans saw as a peace offering between the Rushers and Directioners. 
Even though the bands have openly stated that they support each other, there has always been a big rivalry between the two fan bases. To this day the rivalry is still a issue, even though One Direction has broken up for good. The fans like to argue over who has better songs, more talent, etc. but both groups are extremely talented. Even though I am team Rusher, I still support and listen to One Direction.