Do Teens Vote?
Hang on for a minute...we're trying to find some more stories you might like.
Recently, Taylor Swift came out of the political closet on Instagram. She recommended to her fans that they register to vote. Within 24 hours of her post, over 65,000 of her young fans registered to vote, causing Vote.org to nearly crash.
"I always have and always will cast my vote based on which candidate will protect and fight for the human rights I believe we all deserve in this country," Swift wrote on Instagram.
So how many teenagers are registered to vote, anyway? A poll was taken recently by the Olathe North students. The data suggests that only 22% of seniors are registered to vote.
"It is important that I do what I can to change our current political administration and make sure my voice is heard," An anonymous senior stated, "a government can't truly be governed by the people unless the people participate in the government."
According to the poll, reasons for registering are largely the same. Some want their voices to be heard, others are not fond of the current administration.
The data shows, however, that those who haven't still have a desire to be registered. So why aren't they? Considering that the cutoff to start school in Kansas is September 1st, and the deadline for voter registration is October 16th, most students wouldn't be turning eighteen in time. This window of time keeps most politically active adolescents from voting. And the data supports this because 100% of those who haven't registered said that they plan to once they are of age.
Something that works in favor of students, however, is that they can register before turning eighteen as long as they will be eighteen by the dayof voting. So, those who are disappointed because they just barely miss the deadline, don't despair! Although, the deadline has now passed, this is very useful information to juniors this year. So go ahead and register to vote! Your confirmation will be coming in the mail after you turn eighteen.
About the Writer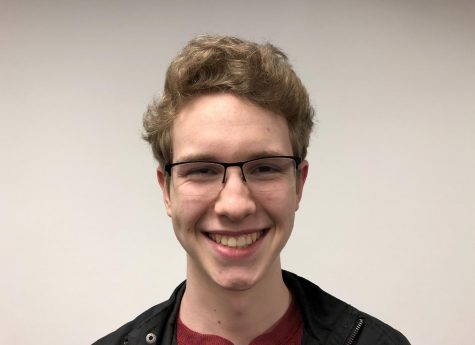 Sam Schaper, Staff Writer
Number of years on the paper: This is Sam's first year on the paper

Grade Level: 10th grade, Sophomore

Favorite part of Newspaper: "I like that it's...